ABOUT US
Raghukaushal Textile Pvt. Ltd. was launched in July 2011, under the watchful guidance of Mr. Kamlesh Agarwal, Co-Founder and Former Chairman of Raghuvir Group -One of the India's largest Textile Processing Companies.
Raghukaushal Group is into the Manufacturing and Exporting of Home Textile products from the famed textile city of Gujarat, Ahmedabad. We are a Government recognised export house having wide variety of products catering to the customers across the Globe.

DIRECTOR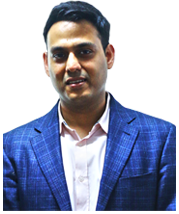 Mr.Viresh Agarwal
Managing Director
M/s Raghukaushal Textile Pvt. Ltd.

Team Raghukaushal is led by the effective leadership of Mr. Viresh Agarwal. His hands-on approach coupled with Clarity and Transparency has led to Raghukaushal reaching great heights in a short span of time. Hailing from a reputed business family, he has all the basic values of Trade and Business instilled since early childhood.
After his graduation as a Mechanical Engineer, he immediately joined the Family Business which was under flagship Raghuvir Group. He steered the Marketing and Sales for Family Company Raghuvir Exim for 6 years before starting his own venture Raghukaushal Textile Pvt. Ltd.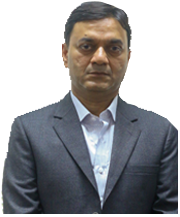 Mr.Kamlesh Agarwal
Chairman
M/s RSL Dyecot Ltd.,
M/s Raghukaushal Textile Pvt. Ltd.

Mr.Kamlesh Agarwal is the Co-Founder and Former Chairman for Raghuvir Group. It is under his watchful guidance the company has fortuned to become one of the well-known processing and leading exporters from Ahmedabad. Having a vast experience of more than 40 years, he is one of the most respected names in the Industry.
Manufacturing

SET UP
Raghukaushal Textile along with RSL Dyecot Ltd. has state of the art Manufacturing set up. It is well equipped to meet the modern day demands of the customer for printed, dyed and yarn dyed products.

Yarn Dyeing
Set up with imported, latest PLC based, closed high temperature, high pressure dyeing machinery from Fong's along with RF Dryer from Stalam(Italy). Dyeing Capacity is of about 4 tonne's per day for carrying out Reactive and Vat Dyeing process.

Sizing and Weaving
Installed in 2014, the looms were imported directly from Picanol, Belgium. One of the most modern looms having up to 6 pick weft insertions, 20 shaft dobby's and top beam arrangementrunning at 600 rpm and can weave fabric till 130". The quality of fabric is superlative and is currently used by some of the biggest brands across the Globe.

Printing & Dyeing
Two of our partner factories having exclusive Oekotex Certification have following facilities:
Jigger & Jet Dyeing, Reactive Dyeing for 100% Cotton Fabrics and Jet Dyeing for Polyester (Micro) Fabrics
Printing Machines with Automatic Heads can print upto 12 colours with repeats of 64 and 91cm and finish width of 290cm

stitching Unit
We have our own confection unit well equipped with Juki Single Needle, Overlock, Bar Tack and Button Machines with current capacity of 3000 sets per day.

In House Lab
We have well equipped lab with all testing equipments to do basic physical tests like Shrinkage, Fastness, GSM etc.
CONTACT US
Contact Details
Mr. Viresh Agarwal
Raghukaushal Textile Private Limited
RSL Dyecot Compound near Maniar Trailer,
Rakhial Road, Rakhial Ahmedabad – 380015