Raghukaushal Textile Pvt. Ltd. was launched in July 2011, under the watchful guidance of Mr. Kamlesh Agarwal, Co-Founder and Former Chairman of Raghuvir Group - One of the India's largest Textile Processing Companies.
The Company is into the Manufacturing and Exporting of Home Textile products from the famed textile city of Gujarat, Ahmedabad. We are a Government recognised export house having wide variety of products catering to the customers across the Globe.

Vision
With a reservoir of experience in textiles, the company looks forward to set standards of excellence in the Textile Industry by using technologically advanced processes.

Mission
To provide high quality products as per customer's requirements and in a timely schedule.

Values
Raghukaushal believes in providing shipments backed by superior service quality and communication. This is possible due to our inherent core values as follows
We implement the above values right from Leadership to Management to Workers in order to derive best results.
DIRECTOR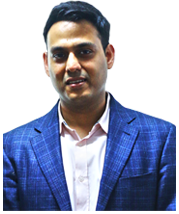 Mr.Viresh Agarwal
Managing Director
M/s Raghukaushal Textile Pvt. Ltd.

Team Raghukaushal is led by the effective leadership of Mr. Viresh Agarwal. His hands-on approach coupled with Clarity and Transparency has led to Raghukaushal reaching great heights in a short span of time. Hailing from a reputed business family, he has all the basic values of Trade and Business instilled since early childhood.
After his graduation as a Mechanical Engineer, he immediately joined the Family Business which was under flagship Raghuvir Group. He steered the Marketing and Sales for Family Company Raghuvir Exim for 6 years before starting his own venture Raghukaushal Textile Pvt. Ltd.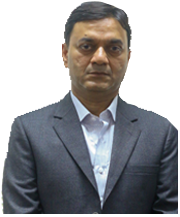 Mr.Kamlesh Agarwal
Chairman
M/s RSL Dyecot Ltd.,
M/s Raghukaushal Textile Pvt. Ltd.

Mr.Kamlesh Agarwal is the Co-Founder and Former Chairman for Raghuvir Group. It is under his watchful guidance the company has fortuned to become one of the well-known processing and leading exporters from Ahmedabad. Having a vast experience of more than 40 years, he is one of the most respected names in the Industry.
Certifications
BSCI

EXPORT HOUSE

OEKO-TEX

SRTEPC

TEXPROCIL